On May, 22nd after simultaneous translation at the Vth Astana Economic Forum I was invited to provide translation services at the Eurasia Foundation Central Asia Fund donor recognition event.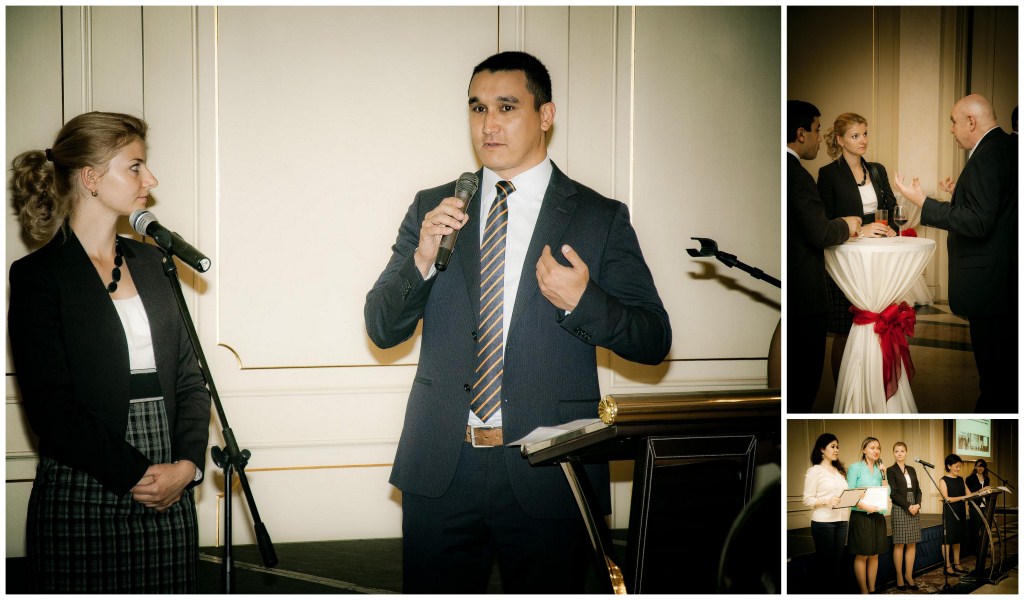 Eurasia Foundation Central Asia is a public organization that mobilizes public and private resources to help citizens actively participate in the creation of their own future. Eurasia Foundation is a private non-commercial organization that is aimed at increasing the civil responsibility, developing  private entrepreneurship, improving  education and healthcare systems in Central Asia.
The objective of the event was to express gratitude to the partners and  donors that sponsor all the social projects of the Foundation. Among donors there were: embassies of the Netherlands, Denmark, Finland, Germany, companies such as Chevron Munaigas, TengizChevroil, ExxonMobil,   World Bank, members of Parliament of the Republic of Kazakhstan.
The representative of the Foundation was announcing donors and it was my task to translate that as well as the words of gratitude.
When the official part of the event was over everybody started socializing and getting to know each other. It was nice and almost relaxing translation for me after a very hectic day at the Astana Economic Forum.